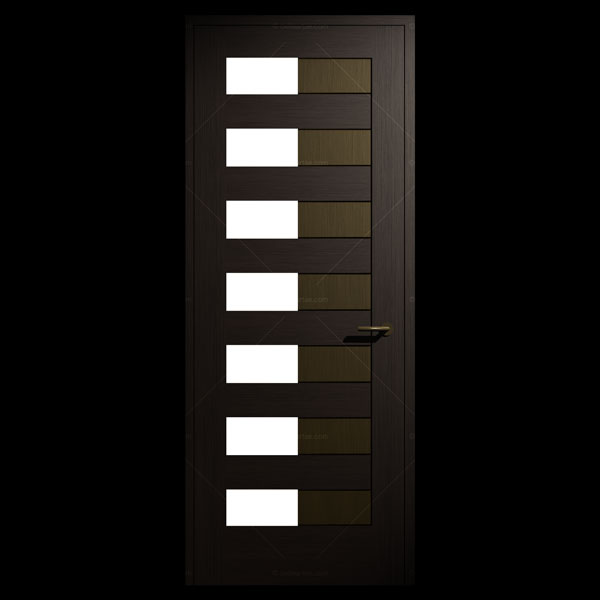 Selected Product

Product Details

Model number: BA7011gp-x
Doors - Door Slab Designs

/

Special Designs - Panel Door Designs

Proportional Width: 30"
Proportional Height: 80"



This unique 7-light glass and panel door features frosted glass set flush with the door surface, and flush flat panels with inset shadow detail. The small flat panels adjacent to the glass are stained olive green with the grain running vertically, creating a nice counterpoint. The wood shown is a rift sawn white oak with espresso and olive green stains.




The door is shown with a special jamb for use in contemporary settings, it is intended to be used without casing. The outer edges of the jamb have a 1/4" x 1/4" rabbet which creates a shadowed reveal where it meets the sheetrock corner bead.





Our Blog
What can a simple postcard teach you about moisture absorption?

Try this experiment yourself to learn several important principals about relative humidity...

Read more
Gallery Preview
This spectacular mahogany door features book-matched crotch veneer on mahogany raised panels.