Belle Artae Photo Gallery
Gallery Details

Coffered Ceiling

Our client asked us to create a diamond patterned coffered ceiling detail. We used crown AB501 and crown backer AB84-6 to create this elegant look.

The pictures show the finished ceiling with mahogany stain. The final image in the series is a rendering we provided when proposing this detail. Minor changes were made in the field, but overall the installation is as designed.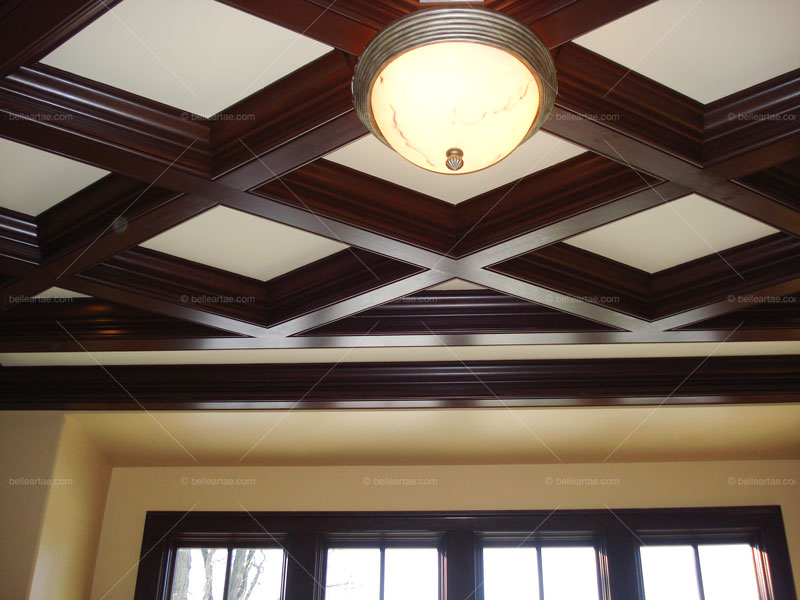 Click any thumbnail image for a slideshow of all images.