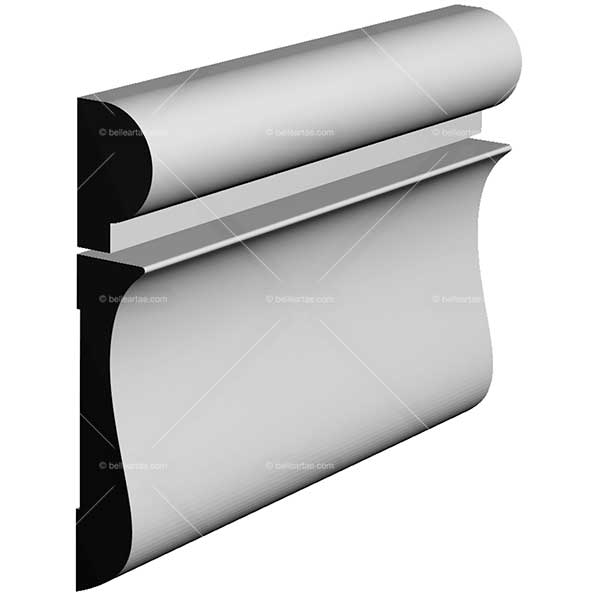 Selected Product

Product Details

Model number: BW2300
Mouldings - Guest Designs

/

Beinfield Architecture - Chair rail

Width: 2-31/32"
Thickness: 23/32"



Shown with optional bead.





Our Blog
What can a simple postcard teach you about moisture absorption?

Try this experiment yourself to learn several important principals about relative humidity...

Read more
Gallery Preview
Large black walnut crown with custom carved walnut gargoyles.